WELCOME
For more than 60 years we have been providing farm fresh radishes and other fresh produce to grocery stores and distributors nationwide through our Tem-Cole and Top Class brands. Tem-Cole radishes are the staple of our family business as they are known for their high quality and freshness. We are a top-tier member of Blue Book Services due to our fresh quality products, timely delivery, trustworthiness, honesty and being financially sound. Peruse our site and then let us know how we can serve you.
"Why don't we try packaging our radishes? Top them, wash and grade them and put them in polyethylene plastic bags. The housewife will be getting something different. The radishes will be ready for the table. She might like the change."
The name of Tem-Cole was derived from an experiment George tried on the radishes by putting nitrogen gas in the bag and refrigerating them. Tem-Cole means Temperature Controlled, and was the first company to package radishes in cello bags, and a pioneer in marketing radishes without tops.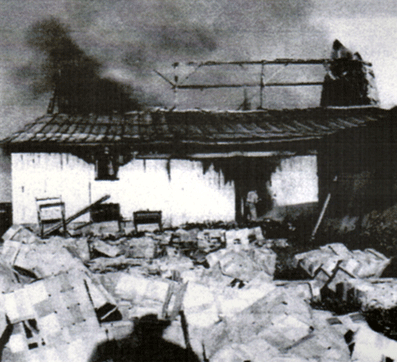 George and his wife, Lucille, started their radish business in a barn just outside of McClure, Ohio. The radishes were first planted in a garden beside the barn. Everything was done by hand. The barn burned in September of 1955 and in three months a cement block and steel building 120ft long and 40ft wide was built and Tem-Cole was back in business.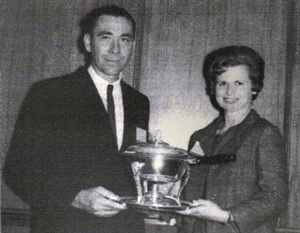 In 1976 Tem-Cole had grown to 160 employees on the farm, in the plant and offices and over-the-road drivers. The plant at McClure processed over a million pounds of radishes each week. Tem-Cole was the busiest little plant in the world producing over 50% of the nation's packaged radishes.
In an era when the produce industry was searching for mechanization, George Weasel's radish plant found it. He carried produce mechanization about as far as it could go. From seed to supermarket, hand operations have been eliminated. Only nine men were needed to farm the thousand acres of rich muck land in Florida. Radishes were planed every twenty-eight days using a special planter which allowed one man to plant 14 miles of radishes in ten minutes.
Longevity and Knowledge.
Been in the produce industry for over 50 years.

Trustworthy and Honest.
Bluebook rating of XXXX speaks for itself about what our customers and growers think of our company.

Financially Sound
Bluebook 100M B rating means financial strength.

Availability
Our staff is available 24hrs a day 365 days a year.